What does a vision insurance plan cover?
Posted May 2022
By Delta Dental of Arkansas
Tagged Superior Vision, in-network provider, premium plan, standard plan, copays, eyeglasses, frames, contact lenses, eyeglass lenses, eye exams, vision plan, vision insurance
What does a vision insurance plan cover?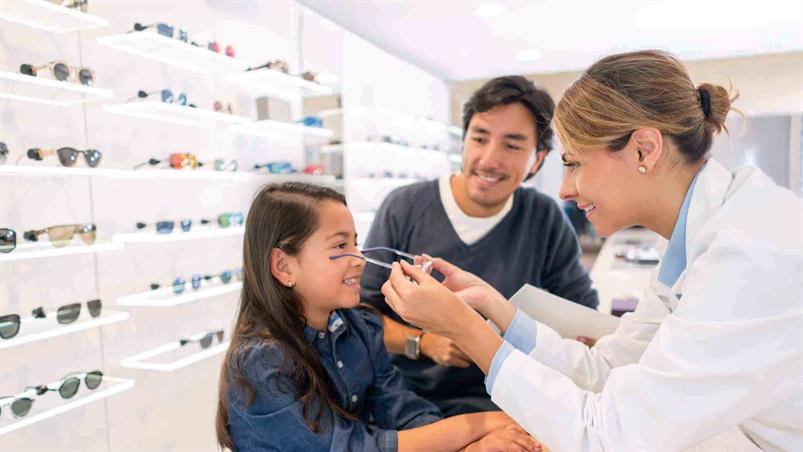 Regular eye exams are important for good eye health, and as you'll see for yourself, you are more likely to schedule them if you have with vision insurance.
Vision coverage helps you budget for those eye doctor visits, plus the eye glasses or contact lenses you might need.
So, what's covered under your plan?
Let's take a look.
Benefits typically covered by a Standard or Basic Plan
Routine eye exams, typically one per year, subject to a co-pay, e.g., $10.

That means that when you see an in-network eye doctor* once a year for a regular eye check-up, you pay $10 for the visit and the insurance company pays the rest.

Corrective eye wear, such as contact lenses and glasses. Annual benefits may be capped at a certain dollar limit, e.g., $150 allowance toward contact lenses, or limited to standard eyeglass lenses.

For example, the contact lenses prescribed by your optometrist might cost $195. The insurance company would pay $150, and you'd cover the remaining $45. Another example: If you choose to purchase premium eyeglass lenses, you would pay the difference between the price of standard lenses and premium lenses.

Frames for eye glasses, often subject to biannual schedule and a retail allowance.

That means you get a cash allowance towards the purchase of new frames for eye glasses every other year. You'd pay any amounts in excess of the allowance.
Standard or basic vision plans tend to be the most affordable. But as you shop around and compare, you may find "premium," "enhanced" or "advanced" plans that cost more, but offer additional benefits.


Benefits possibly covered by a Premium, Enhanced or Advanced Plan
Annual eye exams, annual allowances toward the purchase of contact lenses or eye glasses and frames similar to a standard plan
Options for specialty eyeglass lenses (progressive bifocals, anti-scratch, tinted, etc.)
Frame allowance every year, rather than every two years, including designer brands
Discounts on services like Lasik or PRK (a type of laser eye surgery).
Regardless of what level of coverage you pick, make sure you understand the extent of coverage and exclusions.
The magic question to ask your eye doctor
* To maximize your benefits, visit an in-network provider. That way, you can be assured to obtain care for agreed-upon benefits and rates that give you the most value for your money.
When scheduling your appointment, always ask, "Are you an in-network provider of [name of your vision insurance company]?"
Vision and dental coverage rank among the top three most popular employee benefits. Are you offering them to your employees? Through Superior Vision, we offer affordable group rates for small, mid-size and large companies, as well as individual and family coverage.
{{ showingText }} {{ showingTagName }}
---
---
There are not results to show