6 Mistakes to Avoid When Brushing Your Teeth
Posted May 2021
By Delta Dental of Arkansas
Tagged soft bristles, firm bristles, scrubbing, saliva, rinsing with water, amounts, tongue, toothpaste, toothbrush, brushing teeth mistakes
6 Mistakes to Avoid When Brushing Your Teeth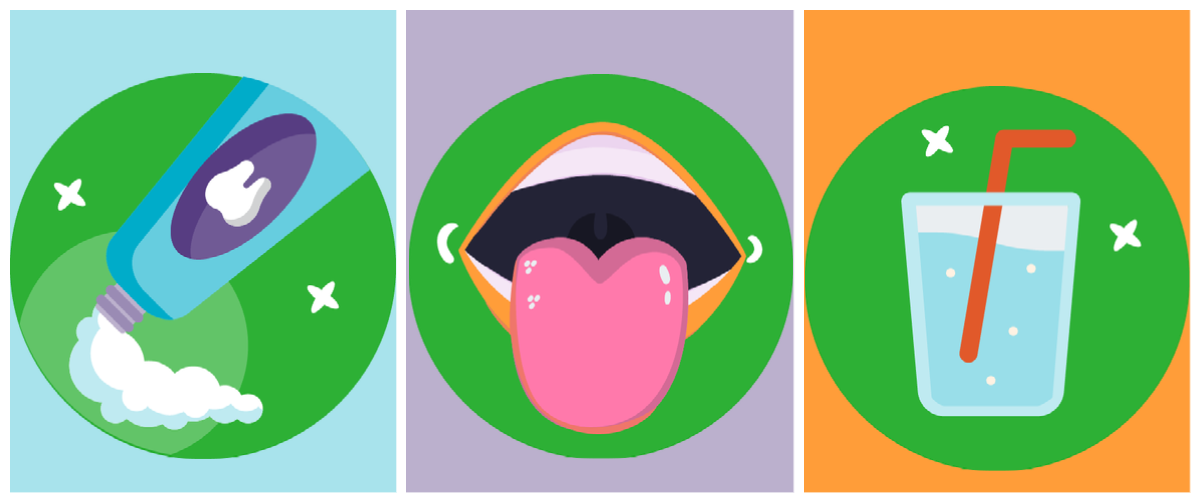 Brushing your teeth twice a day with fluoride toothpaste keeps cavities at bay—if you're brushing correctly. Don't undermine your healthy habit by making one or more of these mistakes.
Scrubbing vigorously with a firm-bristle toothbrush

Take it easy. Please reserve your energy for your kitchen floor. Forceful scouring can wear down tooth enamel and erode the gum line. Instead, use a soft-bristle toothbrush and brush gently.

Gobbing on the toothpaste

A pea-sized amount is all you need for a thorough brushing. Use even less when helping your children who aren't old enough yet to brush their teeth or floss independently. Too much toothpaste increases the risk of swallowing excessive fluoride, which could lead to discoloration and white markings in the developing teeth of your little ones. No such risk exist for adults, but they may find that too much of that minty taste leads to watery eyes and a mouth that feels on fire.

Ignoring your tongue

Brush your tongue every time you brush your teeth to get rid of cavity-causing bacteria. Lean over the sink, stick your tongue out as far as you can and gently brush the entire top of your tongue, starting in the back and moving toward the tip.

Rinsing your mouth with water

Just use your saliva to rinse. That way, you're letting the residual fluoride "linger" on the teeth to strengthen the enamel and combat cavities. Just don't swallow the toothpaste, especially children under 3, as it can stimulate vomiting and, over time, discoloration of their teeth. Rinsing with just saliva is another reason why you want to use small amounts of toothpaste (see #2).

Eating or drinking afterward

Wait at least 30 minutes before you drink or eat anything so the enamel-strengthening fluoride remains on your teeth for a while. Also keep this in mind when scheduling your regular dentist cleanings or fluoride treatments.

Smearing the sink with toothpaste

Ewww. Don't leave dried-on blobs of spit and toothpaste behind. A stained sink won't affect the health of your teeth, but your relationships with roommates and family members. So be considerate and rinse the sink.
Choose us for your individual and employee dental insurance needs
We are an insurance company that strives to keep you smiling with a sense of humor and great dental insurance. With affordable rates and the state's largest network of dental providers, Delta Dental provides the right care your teeth and gums. Check out our affordable plans for individuals and families as well as group plans for small, medium and large-size businesses.




Also sign up for our monthly Chatter with quick tips and illustrations of how to take good care of your smile.
{{ showingText }} {{ showingTagName }}
---
---
There are not results to show