How Does Dental Insurance Work?
Posted Dec 2022
By Delta Dental of Arkansas
Tagged major dental services, basic dental services, Preventive Care, employee benefits, dental coverage, dental insurance terminology, small business, dental insurance
How Does Dental Insurance Work?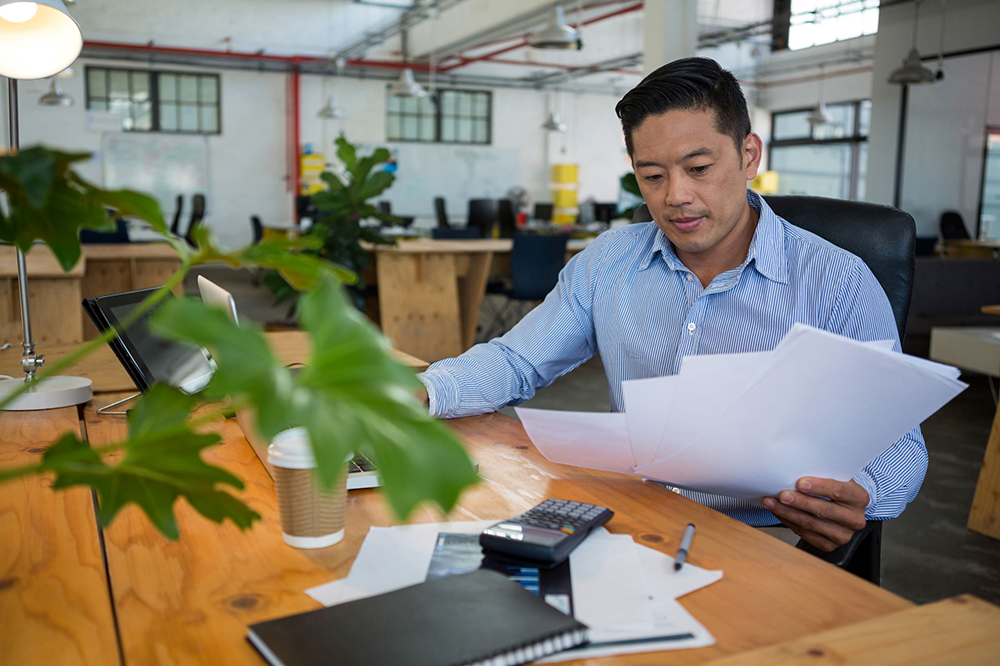 If you're a small-business owner and your head is spinning from reviewing various proposals of medical coverage for your employees, here is good news:
Dental insurance plans are much easier to understand.
They are relatively straightforward and specific in terms of covered procedures, out-of-pocket expenses and terminology.
This quick, roughly 800-word primer explains how dental insurance works.
In a Nutshell: How Dental Insurance Works
Dental insurance helps pay for care by a dentist for issues related to teeth and gums. Examples of dental services include:
exams
professional cleanings
x-rays
fillings
crowns
root canals
braces
extractions
dentures and more.
Members pay a monthly fee called a premium in exchange for insurance benefits. When they need dental treatments, the insurance company pays for some or even all of them.
Who Pays the Monthly Premiums?
As the employer, you can choose to
pay your employees' monthly premiums in full,
share the cost with your employees, or
shift the costs of the monthly premiums to your employees.
What's the risk?
Like with any insurance policies (homeowners, car, medical, etc.), there are two risks:
Members pay the monthly fee whether or not they get dental work done.
The dental expenses may exceed the insurance benefits, so the members will pay out-of-pocket costs in addition to the monthly premiums.
In most cases, insurance saves the members money. It protects their assets from financial hardship in case of expensive dental procedures.
How Much Do the Monthly Premiums Cost?
Typically, monthly premiums depend on three key factors, such as
the number of members covered. Rates differ for individual vs. family plans and the total number of employees.
the type of plan. In general, the higher the insurance benefits, the higher the monthly premiums. Delta Dental of Arkansas offers four different types of dental plans for small businesses.
location.
Dental Services Covered by Insurance
Most dental insurance companies pay benefits based on a 100/80/50 structure. They pay
100% of preventive dental care
80% of basic dental procedures and
50% of major dental procedures.
One caveat: This payment structure typically applies to care obtained from a network dentist or in-network dentist. Benefits are often less for services provided from an out-of-network dental provider.
What's a network/in-network dentist? See below.
Let's examine these payment structures and categories.
Preventive Dental Care
Preventive care, also called diagnostic care, typically includes
regular oral exams
professional dental cleanings
x-rays and
sealants (mainly for kids).
Two semi-annual checkups and cleanings are recommended for most people, and insurance will usually cover these procedures in full without any out-of-cost expenses to the members.
That sounds overly generous. What's the catch?
The 100% coverage is offered as an incentive to take advantage of regular dentist visits. With preventive checkups, professional cleanings, x-rays and sealants, tooth decay can be prevented or minimized. Developing dental diseases like gum disease can be discovered and treated before they become painful and costly oral health conditions.
No catch. It's a good deal.
Most dental insurance companies don't require a waiting period for preventive or diagnostic care services.
Basic Dental Procedures
Basic procedures are treatments like
fillings,
root canals, and
extractions.
Most policies cover these at 80% up to an annual benefit maximum after the annual deductible has been met. The member pays the remainder of the total cost.
What's an annual maximum? See below.
What's a deductible? See below.
Major Dental Procedures
Major procedures might be
bridges,
crowns,
inlays,
·oral surgery, and
braces
to name the most common. They are typically covered at 50% up to an annual maximum after the annual deductible has been met. The member pays the remainder of the total cost.
Careful: Not all dental procedures are categorized equally. What one insurance company classifies as "basic," another might consider "major." Be sure to compare and understand what's covered when reviewing insurance policies.
What's an annual maximum? See below.
What's a deductible? See below.
Some dental insurance companies require a waiting period for major services. Delta Dental of Arkansas waives the waiting period for members of its group clients.
Common Dental Insurance Lingo Explained
You'll want to know these standard insurance terms:
Network/In-Network Dentist
Network dentists, or in-network dentists, are dental providers who have contracted with the insurance company to treat the members for agreed-upon rates. Obtaining dental care from a network provider will result in optimal insurance benefits and the best value for the monthly premiums.
Annual Maximum
An annual maximum is the total amount a dental plan will pay each year for dental benefits for each person covered by the plan.
Deductible
The annual deductible is the minimum cost that members must pay before insurance pays their portion. It usually applies to basic and major services but not to preventive care.
Dental Procedures Not Covered
Most dental insurance companies don't cover costs for cosmetic procedures. Cosmetic procedures are not considered medically necessary because they are designed to improve the look of teeth, but not necessarily their health. Examples might include
teeth whitening
tooth shaping
veneers
gum contouring.
But policies differ, so review any proposal carefully for exclusions, exceptions and special riders.
Special Cases: Implants and Braces
Some policies, usually higher-priced premier plans, will cover implants and/or orthodontic services like braces and retainers. But they usually come with limits and exclusions. They may not cover orthodontic treatment begun before the coverage period and have a lifetime maximum.
Again, be sure to compare policies.
Bonus Lesson: Carryover Benefits
Congrats. You've just mastered the basics of dental insurance policies.
Here is a bonus lesson: Carryover Benefits.
Some dental insurance companies, including Delta Dental of Arkansas offer carryover benefits. They allow you to carry over a portion of unused annual maximums into the next year. This helps pay for costlier, major services if needed.
We've dedicated a separate blog to carryover benefits. All our dental plans for group clients include carryover benefits to help you and your employees save even more money.
Delta Dental Offers Many Dental and Vision Insurance Plans for Small Businesses
Check us out.
Delta Dental of Arkansas offers an extensive portfolio of dental and vision insurance plans specially designed for small businesses. With as few as 2 employees, you can get started with your goal of offering an attractive employee benefits package.
We deliver valuable benefits at affordable rates, eliminate complicated benefits administration and cover more than the bare minimum with rich plan designs—that's the Delta Dental Difference®.
And we keep things easy for our small-business dental and visions plans:
simple application
no underwriting
ability to manage your benefits online, including monthly premium payments
option to sign up for voluntary plans where employees pay 100% of the premiums.