Tooth Fairy Crafts: DIY Tooth Fairy Costume With Baby Tooth
Posted Aug 2019
By Delta Dental of Arkansas
Tagged tooth fairy, crafts
Tooth Fairy Crafts: DIY Tooth Fairy Costume With Baby Tooth
Revised February 2021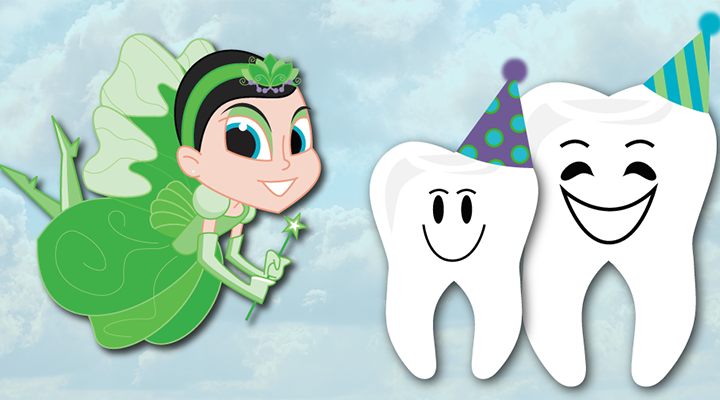 Without any magic, but just simple craft and household supplies, you can create these fun DIY accessories for Tooth Fairy and Baby Tooth costumes.
This is also a good time to review with them what it means to lose their baby teeth.
Follow our step-by-step guide to get ready for National Tooth Fairy Day (Feb. 28 and Aug. 22), Halloween, Favorite Book Character Day, Dress-up play at home, and more: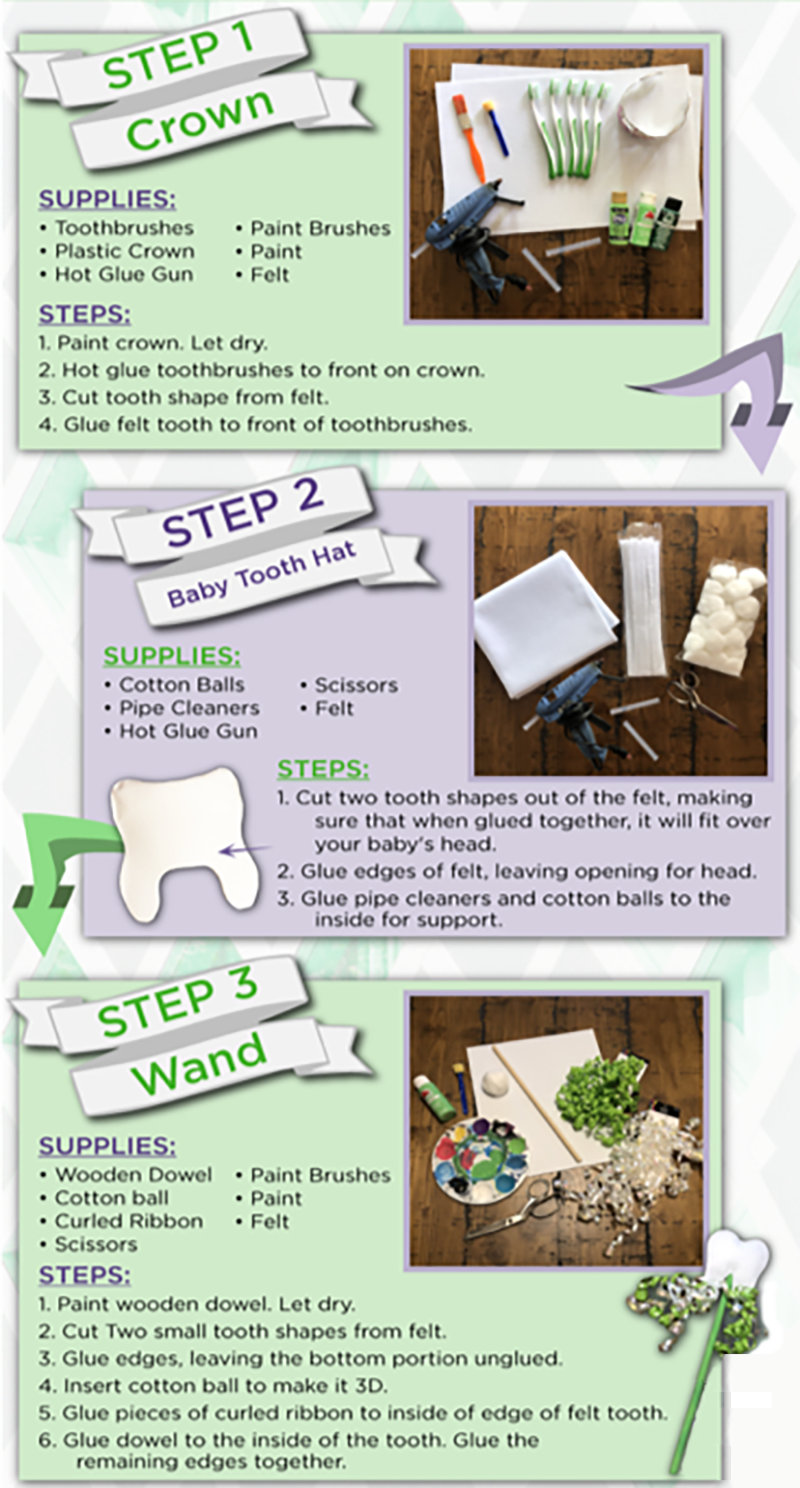 STEP 1: Tooth Fairy Crown
Supplies:
Toothbrushes
Plastic Crown
Hot Glue Gun
Paint Brushes
Paint
Felt
Steps:
1. Paint crown. Let dry.
2. Save up old toothbrushes for this part. Wash them in the dishwasher. Hot glue toothbrushes to front on crown.
3. Cut tooth shape from felt.
4. Glue felt tooth to front of toothbrushes.

STEP 2: Baby Tooth Hat
Supplies:
Cotton Balls
Pipe Cleaners
Hot Glue Gun
Scissors
Felt
Steps:
1. Cut two tooth shapes out of the felt, making sure that when glued together, it will fit over your baby's head.
2. Glue edges of felt, leaving opening for head.
3. Glue pipe cleaners and cotton balls to the inside for support.

STEP 3: Tooth Fairy Wand
Supplies:
Wooden Dowel
Cotton ball
Curled Ribbon
Scissors
Paint Brushes
Paint
Felt
Steps:
1. Paint wooden dowel. Let dry.
2. Cut two small tooth shapes from felt.
3. Glue edges, leaving the bottom portion unglued.
4. Insert cotton ball to make it 3D.
5. Glue pieces of curled ribbon to inside of edge of felt tooth.
6. Glue dowel to the inside of the tooth. Glue the remaining edges together.
Read more to craft your own set of Tooth Fairy wings.
How about a Very Fairy Tooth Bottle? Rumor has it boosts the size of the treasure. . . Unfortunately, we couldn't confirm it when we last sat down with the Tooth Fairy, but she shared many other sparkling facts about her life.
{{ showingText }} {{ showingTagName }}
---
---
There are not results to show