Why Insurance Brokers Don't Go on Vacation in Q4
Posted Oct 2023
By Delta Dental of Arkansas
Tagged Open Enrollment, deadlines, clients, staff limitations, regulations, rules, complexities, proposals, quotes, inquiries, stress, insurance brokers, Q4
Why Insurance Brokers Don't Go on Vacation in Q4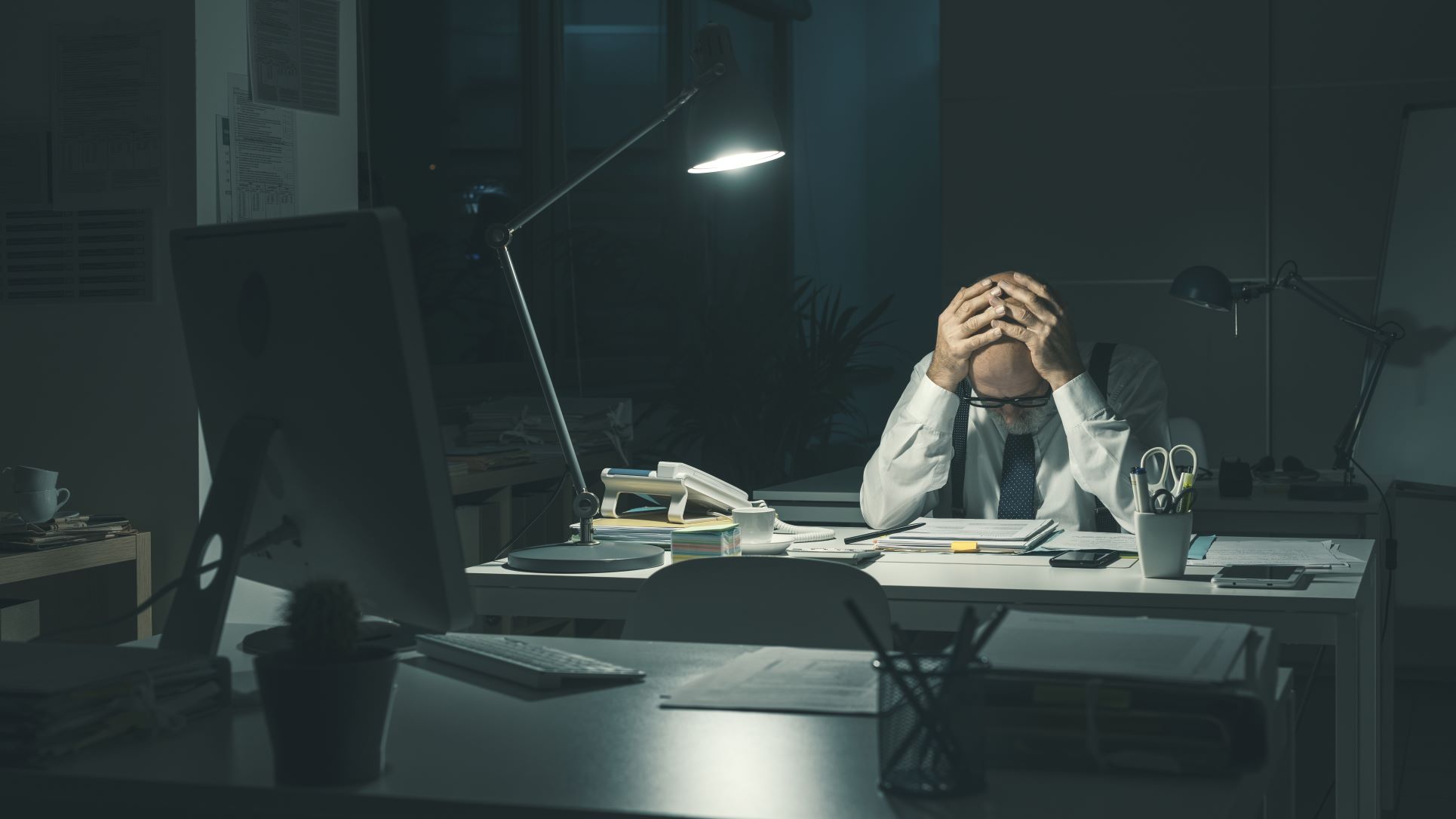 With appreciation and gratitude to all insurance brokers and agents who sell Delta Dental products.
If you're an insurance broker or agent, you probably dread the arrival of the first pumpkin latte or Halloween decorations. It means fall is here, and Q4—the busiest and most stressful quarter of the year.
At Delta Dental of Arkansas, we understand the pressures you're under as the year winds down.
This blog is designed to help outsiders understand why you may be feeling burnt out and exhausted at a time when others are joyfully preparing for the holiday season.
Compressed Timeline
Almost all insurance contracts and renewals become effective January 1.
Businesses rush to meet that deadline, and the heightened urgency leads to long hours as brokers prepare quotes, evaluate risks and negotiate with clients. The tight schedule increases stress.
While some individuals thrive under that pressure and feel motivated to perform at their best, others may feel constantly under the gun. Their productivity slows, their nerves become frayed, and they might lose sleep from working overtime or worrying about the workload.
Increased Sales Requests
Most insurance companies submit their renewal rates to their clients in late summer. Because these renewals often come with increases—the nature of the insurance beast—business organizations tend to react by shopping around and requesting quotes and proposals from other carriers.
This surge of inquiries in Q4 means more work for insurance brokers. Meanwhile, the deadline of January 1 is looming to complete all paperwork for new and existing clients, adding to stress and fatigue.
Complex Rules and Regulations
Insurance is one of the most heavily regulated industries, and its governing rules and regulations are in constant flux. The fourth quarter often brings a wave of new directives, tax changes and compliance requirements that brokers must navigate and apply correctly.
Staying up-to-date and ensuring adherence to these complex policies is a daunting task. Non-compliance can result in fines, lawsuits and damage to a broker's reputation.
The pressure to balance the demands of clients with the need to comply with ever-changing regulations adds another layer of stress.
Open Enrollment
Open Enrollment refers to the window of time when employees can make changes to their group health care plans, including medical, dental and vision coverage, with an effective date of January 1.
Open Enrollment takes place over a few weeks in the fall, and brokers typically schedule onsite visits with their clients to answer questions, describe benefit changes, explain various insurance options and assist with plan selection.
Their commitment to providing the best possible client service while managing all other tasks significantly contributes to the broker's workload and stress.
Staffing Shortages
Labor and staff shortages remain an ongoing concern for many industries. In mid-2023, the unemployment rate remained at historic lows, putting great strain on employers to recruit and maintain a skilled, motivated workforce.
The insurance industry is no exception. Both large brokerage firms and individual brokers depend on top talent to run their operations successfully. Without a full staff who have the right expertise to handle the complex and ever-changing demands of the insurance industry, managing the day-to-day workload can be challenging.
As a result, brokers and their teams may find themselves stretched thin and exhausted as they attempt to handle a multitude of tasks, especially during the busy fourth quarter.
So Much to Do So, Little Time in Q4
Brokers face many additional demands and tight deadlines in the fourth quarter. To meet their clients' needs in the compressed timeframe, many are inclined to make personal sacrifices:
work long hours,
limit personal and family time,
·neglect work-life balance, and
skip vacations and time off.
Brokers, we thank you for your dedication and efforts all year, especially in Q4. Delta Dental of Arkansas is committed to supporting you through mutually beneficial partnerships.
Whether it's innovative technologies and tools, customer service enhancements, improved products or comprehensive training and open communication, we prioritize your growth and success.
Thank you for your trust, and thank you for your business.
May you thrive in Q4!
Interested in becoming a Delta Dental of Arkansas agent? Check out details on our website.