4 Women Pioneers in Dentistry | How Their Stories Inspire Women Today
Posted Mar 2023
By Delta Dental of Arkansas
Tagged pioneers in dentistry, women dentists, female dentists, Women's History Month
4 Women Pioneers in Dentistry | How Their Stories Inspire Women Today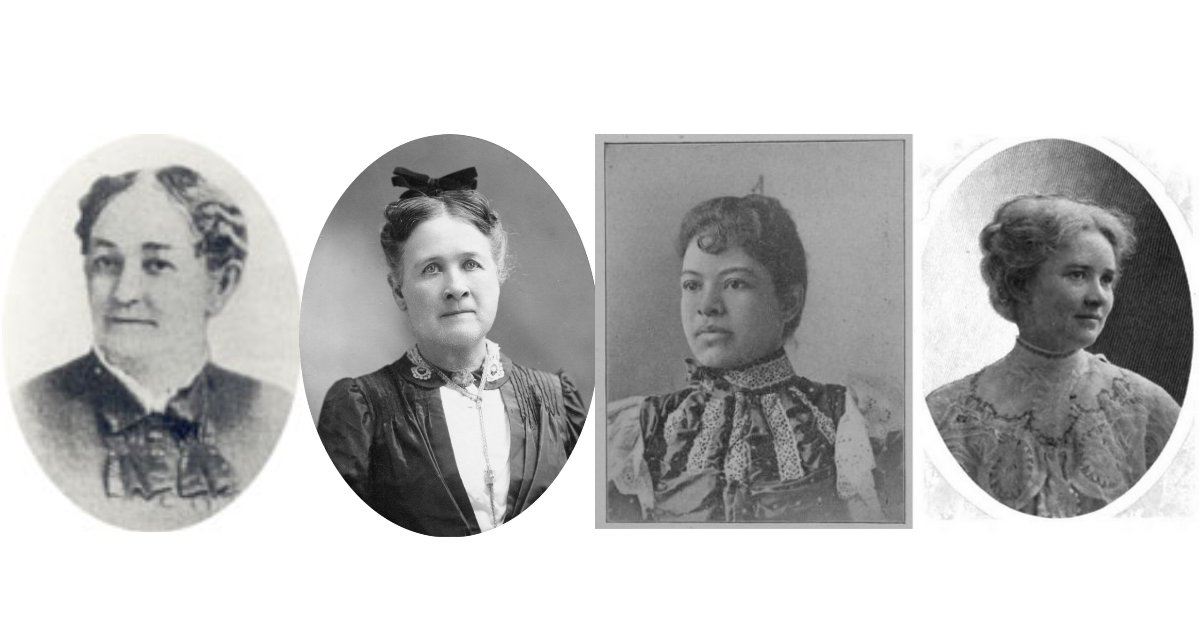 Women today make up about one-third of all dentists in the United States and more than one-half of all first-year dental students.
But it wasn't that long ago they were considered unfit for dentistry because of their "frail and clumsy" fingers.
In honor of Women's History Month in March, here is a look back at four women pioneers in dentistry who were "firsts" in the industry. The stories of how they overcame prejudice, bigotry and racial and gender discrimination continue to inspire women today.
Emeline Roberts Jones
Emeline Roberts Jones (1836–1916) of Connecticut was the first woman known to practice dentistry in the United States.
Her professional interest started when she married a dentist, Dr. Daniel Jones, at age 18. However, her husband resisted her requests to assist him, subscribing to the belief at the time that women's fingers were "too fragile and clumsy." Undeterred, she started practicing clandestinely, filling and extracting hundreds of teeth in secret. Eventually, her husband yielded and allowed her to treat some of his patients. Eventually, she became his partner and developed a reputation as a skilled dentist. After he died just a few years later, she continued to practice dentistry until her retirement at age 79.
In 1914, two years before her death, she was elected as an honorary member of the National Dental Association.
Caption: Emeline Roberts Jones, public domain image
Lucy Hobbs Taylor
Lucy Hobbs Taylor (1833-1910) was the first woman to graduate from a dental college.
Originally trained as a teacher, Lucy soon became fascinated with medicine. But as a woman, she was refused admission by both the Eclectic Medical College in Cincinnati and The Ohio College of Dental Surgery. Instead, she went to work in the office of the dental school's dean, where she gained enough experience to open her own dental practice in 1861.
It was only after she moved to Iowa as a practicing dentist and joined the Iowa State Dental Society that the Ohio College of Dentistry relented and accepted her as a student. Thanks to her extensive experience, she only had to pass one class before she became the first woman in the world to earn a doctorate in dental surgery in 1866.
She continued to work as a dentist on and off until her death in 1910.
Caption: Lucy Hobbs, public domain image
Ida Gray Nelson Rollins
Ida Gray Nelson Rollins (1867-1953) was the first African-American woman to earn a dental degree in the United States.
Born in Tennessee and brought up in Cincinnati by relatives, Ida obtained her initial training in dentistry while working for a local dentist. When her boss became the first dean of the University of Michigan's College of Dentistry, he encouraged her to enroll. She graduated from the program in 1890, one of only three women in the class and the first African-American woman to earn a doctorate in dental surgery.
She opened her first dental practice in Chicago, where her clientele included all races. She is credited with inspiring one female patient who eventually became the city's second African-American female dentist.
Ida retired from dentistry in the 1930s and died in 1953 at age 86. To this day, the University of Michigan honors her legacy by presenting the Ida Gray Annual Diversity Award.
Caption: Ida Gray Nelson Rollins, public domain image
Minnie Evangeline Jordon
M. Evangeline Jordon (1865-1952) was the first pediatric dentist.
Like many women of her time, Evangeline trained to be a teacher. But summer jobs as a dental assistant inspired her to pursue dentistry studies at the University of California instead. Once she started practicing, she quickly shifted her focus to the treatment of children.
Evangeline developed techniques meant to soothe a child's anxiety about the dentist, and even though some of their methods appear shocking today, such as holding a hand over a youngster's mouth until he or she calmed down and stopped screaming, her research proved groundbreaking.
Evangeline also recognized the importance of a healthy diet and proper oral hygiene and published a series of papers on the subjects. She also founded and served as its first president of the Federation of American Women Dentists.
She died in 1952 at age 87 in Los Angeles.
Caption: M. Evangeline Jordon, public domain image
We salute these pioneering women and root for all those today who follow in their footsteps.
And we also help you if you're looking for a dentist (male or female) or ways to pay for dental services.
Looking For a Dentist Near You?
Our handy Find-A-Dentist tool makes it easy for you to locate a dental provider who is part of the Delta Dental of Arkansas network.
If you prefer a female dentist, consider asking her sometime about her career path. Did she have to overcome barriers because of her gender? Or does she mentor other female dentists?
Her story might inspire you.
Check Out Our Insurance Plans
We offer a variety of dental insurance plans with affordable rates and access to Arkansas's largest network of dental providers for individuals, families and small, mid-sized and large groups. Take a look. You can even enroll online.