Why Small Businesses Score Big when Offering Employee Benefits
Posted Jul 2022
By Delta Dental of Arkansas
Tagged flexibility, company culture, convenience, tax savings, premiums, group rates, group insurance, vision coverage, dental coverage, vision insurance, dental insurance, wages, salary, compensation, recruitment, top talent, mandatory benefits, voluntary benefits, fringe benefits, employee benefits, small business
Why Small Businesses Score Big when Offering Employee Benefits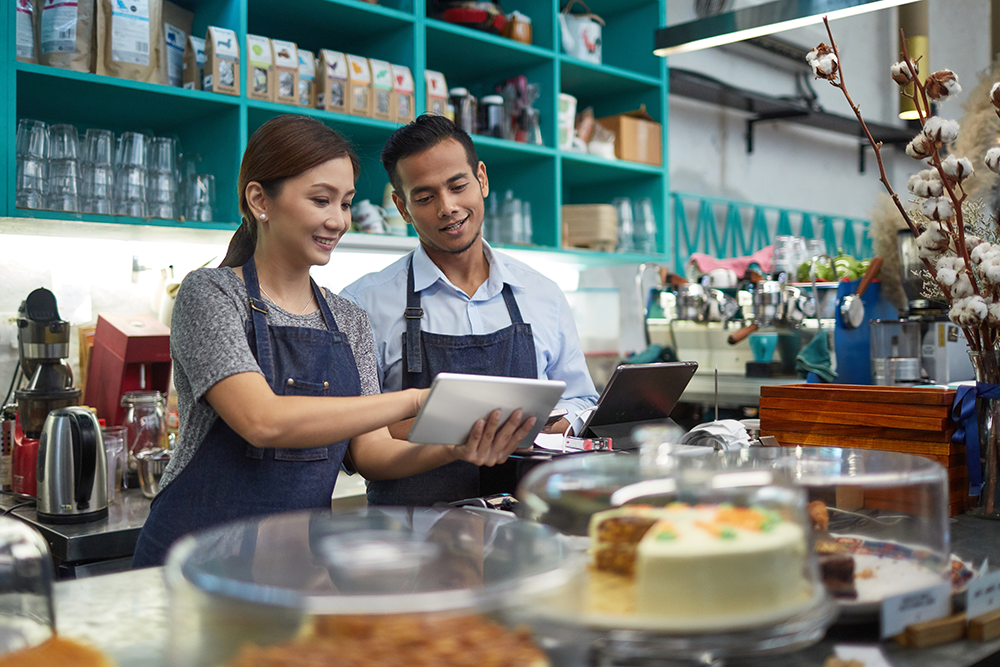 If you're running a business, your employees are your most valuable asset. What should you do to attract and maintain top talent?
Here is a powerful strategy, especially for small-business owners: Offer attractive employee benefits.


What Are Employee Benefits?
Employee benefits, also called fringe benefits, are any non-wage, non-salary allowances or perks offered to employees in exchange for their services.
Some of these are mandated by law, such as
Medicare and Social Security contributions,
workers' compensation insurance, and
unemployment insurance
(Employers with 50+ full-time employees must also provide health insurance and family and medical leave).
So, not much leeway there, but these are not what you want to concentrate on anyway.
You want to focus on offering non-mandated employee benefits. Here's why:
Your Business Benefits from Offering Employee Benefits
Attractive benefit packages improve your recruitment and retention rates.

Two of three job candidates said that the prospective employer's package of benefits and perks was the most influential factor in their decision to accept or decline a job offer.

Attractive benefit packages contribute to employee loyalty and productivity, which can boost your company's bottom line and workforce morale in several ways:
increased staff commitment to producing high-quality service and products
reduced turnover costs
greater trust among staff members and
enhanced company reputation.
Your Business Could Suffer From
Not

Offering Employee Benefits

Here is the flipside: 55% of surveyed employees said they left jobs in the past because they found better benefits or perks—not salary—elsewhere.

As a small-business owner or manager, you probably agree that offering employee benefits is in your best interest. Great. But before you get overly creative with unlimited latte options and onsite yoga sessions, let's do a reality check.
DYK: What's the Benefit Employees Want Most?
Comprehensive group health insurance, including dental and vision coverage, continues to rank as the most valued benefit among nearly all employees.
If you already offer that, consider doing something extra: Expanded dental and vision coverage tops the list of reported benefits expansions, according to a 2022 report.
Why is Group Medical/Dental and Vision Insurance Such a Coveted Employee Benefit?
Access to lower premiums rates. Based on group rates, the employee premiums are typically lower than individual or family plans.
Tax savings. Employee contributions are deducted from their gross salary, reducing their taxable income. They can save even more if you add a flexible spending account (FSA) to your benefit offerings. An FSAs is a pre-tax savings account for eligible medical, dental and vision expenses.
Convenience. Payroll deductions mean regular, predictable premium payments. Your employees won't have to worry about jeopardizing their coverage because they inadvertently missed a payment.
Your premium contributions toward your employees' coverage are tax-deductible as business expenses.
Can Small Businesses Afford the Cost of Medical, Dental and Vision Insurance?
You may be surprised: Small businesses often have greater flexibility than large companies to tailor their group insurance offerings depending on their employees' needs and priorities.
Delta Dental of Arkansas offers four different dental and vision plans to suit your budget and preferences. Check us out.
Bottom line: Employee Benefits are Good for Your Small Business
As a small-business owner, offering attractive benefits—starting with group health, dental and vision insurance—can reap big benefits. They will sweeten your employees' compensation packages, increase job satisfaction and help create a positive company culture.
We Can Help Build your Employee Benefits Package
We offer a specially designed portfolio of dental and vision plans to help small businesses with as few as 2 employees meet their benefit goals. We deliver valuable benefits at affordable rates, eliminate complicated benefits administration and cover more than the bare minimum with rich plan designs—that's the Delta Dental Difference®.
And we keep things easy for our small business dental and visions plans:
simple application
·no underwriting
ability to manage your benefits online, including monthly premium payments
·option to sign up for voluntary plans where employees pay 100% of the premiums.