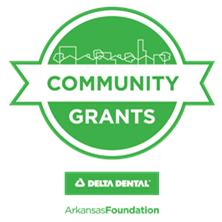 Community Grants seek to improve access to oral health care in underserved areas by funding initiatives that provide preventative services or treatment for individuals of all ages, ethnicities, genders and socio-economic statuses in Arkansas. Please review the guidelines at the bottom of this page for more information.

Funding amount: Up to $30,000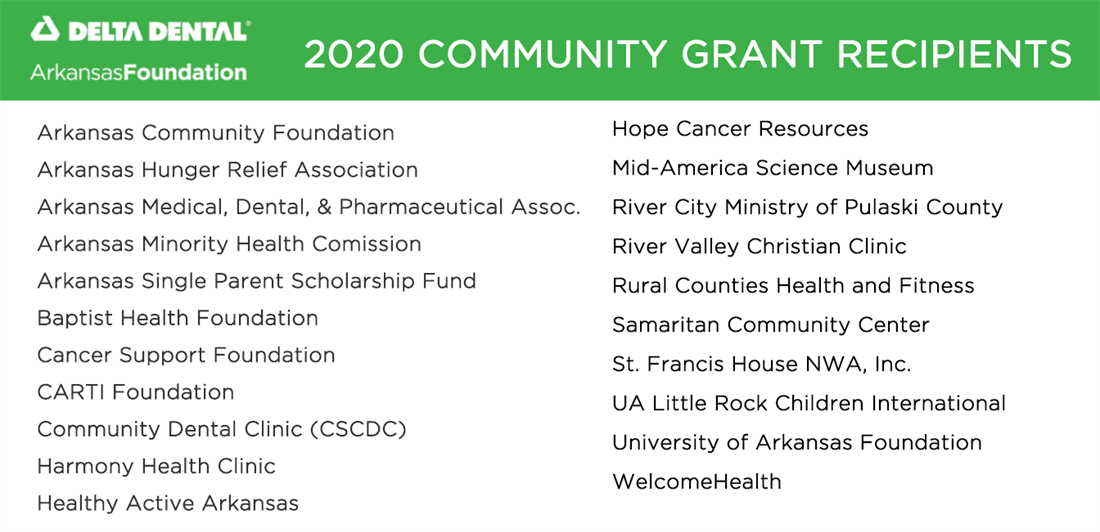 Who We Fund
The Foundation encourages Arkansas-based nonprofit or community organizations holding a current tax-exempt status under Section 501(c)(3) of the Internal Revenue Code, governmental agencies and educational facilities to apply. We cannot award grants to individuals. Only one proposal per organization per year will be considered.
Grants typically not funded include requests for:
Indirect costs, excess administrative and salary costs, utilities, wages/salary, fringe benefits, travel, or incentives/gifts
Fundraising events
Private foundations and endowments
Deficit financing and debt retirement
Projects that will not be implemented within one year
Programs that discriminate on the basis of race, national origin, gender, religion, age, disability, political beliefs, sexual orientation, or marital or family status
Certain grants include specific reporting requirements, schedules and systems that may vary based on the funding level. Please review the grant terms and conditions carefully before applying.
For more information about our grant programs, please contact us at foundation@deltadentalar.com.