Delta Dental of Arkansas Wins Governor's Quality Award
Delta Dental of Arkansas Wins Governor's Quality Award
Company is one of only two honorees of the 2nd level Commitment Award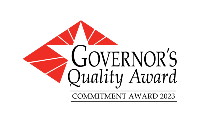 SHERWOOD, ARK—Delta Dental of Arkansas is one of only eight Arkansas companies that won 2023 Governor's Quality Awards. The organizations were recognized at the 29th Annual Awards Celebration at the Clinton Presidential Center in Little Rock on Sept. 21. Arkansas Secretary of Commerce Hugh McDonald presented the awards.
Delta Dental of Arkansas received the Commitment Award, the second-level award within a four-tier award process. It won the first-level award, the Challenge Award, last year.
"We are incredibly proud and honored to have our employees recognized with the Governor's Quality Award," said Kristin Merlo, Delta Dental of Arkansas President and CEO. "This achievement reflects the dedication, innovation and unwavering commitment to excellence that our team embodies every day. Their hard work and passion for our mission to improve the oral health of all Arkansans drive our company's success. This award is a testament to their efforts to make our company better each day."
The other companies that won the 2023 Governor's Quality Awards include Cromwell Architects Engineers of Little Rock and White River Medical Center of Batesville (Achievement Award, 3rd level); L'Oréal USA of North Little Rock (Commitment Award, 2nd level); and ARORA of Little Rock, MEMS of Little Rock, Manila Healthcare Center of Manila and Gosnell and Rehabilitation of Gosnell (Challenge Award, 1st level).
The Governor's Quality Award process drives organizations toward quality principles. Organizations self-assess and carefully review the award-level requirements before deciding at which level to apply. Each level increases the requirements of the applicant to describe systematic processes and results. In addition to the award recognition, the greatest value for program participants is the in-depth evaluation and written feedback report citing strengths and areas for improvement. Only 27 Arkansas organizations have ever received the highest level, the Governor's Award for Performance Excellence.
The program's goal is to encourage Arkansas organizations to engage in continuous quality improvement, leading to performance excellence. Created as a not-for-profit organization, the program is dedicated to assisting the development of a robust infrastructure for Arkansas businesses. The award process aligns with the Malcolm Baldrige National Quality award and uses the Baldrige Excellence Framework.
The Governor's Quality Award program is coordinated by the Arkansas Institute for Performance Excellence, a nonprofit organization affiliated with the Arkansas State Chamber of Commerce.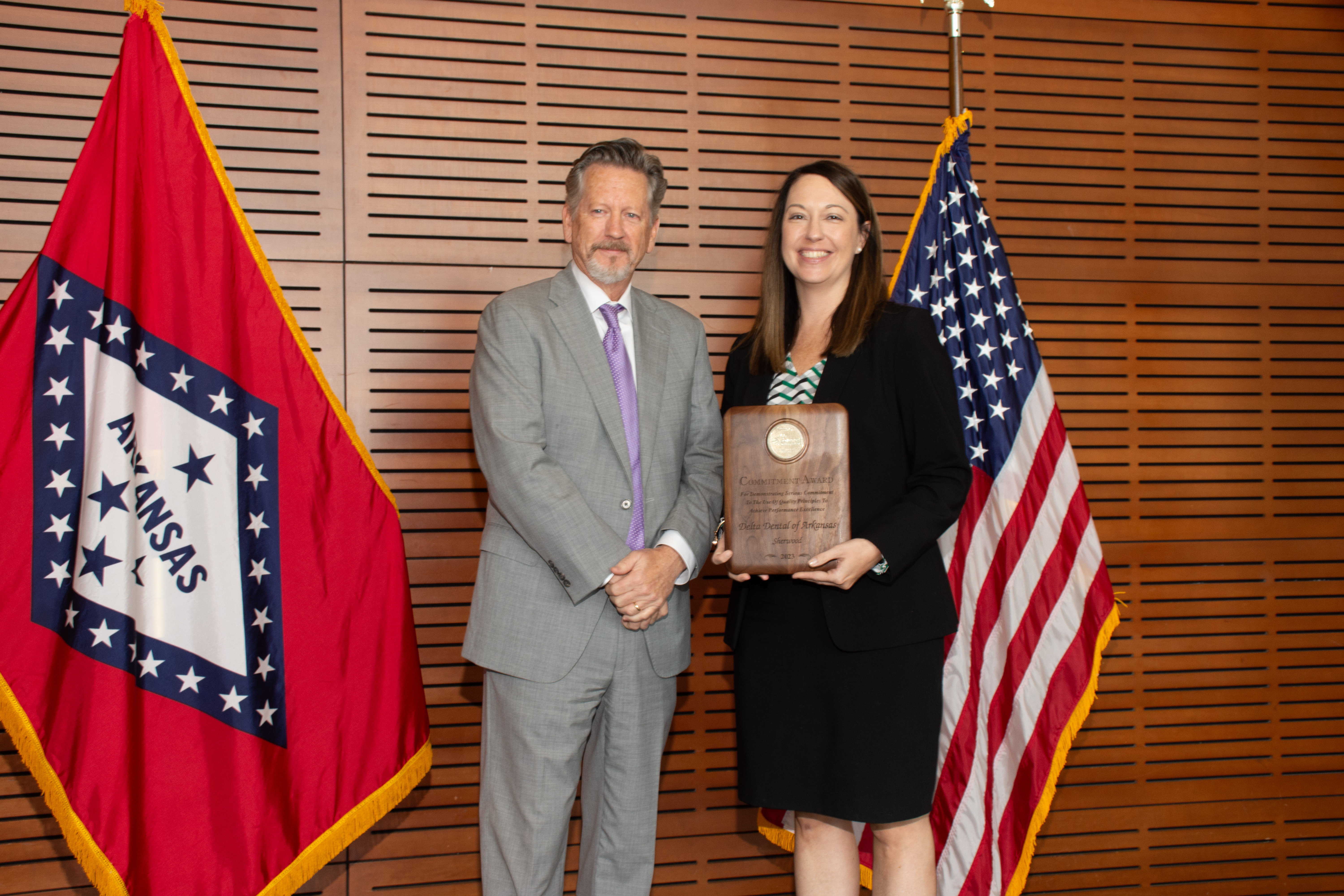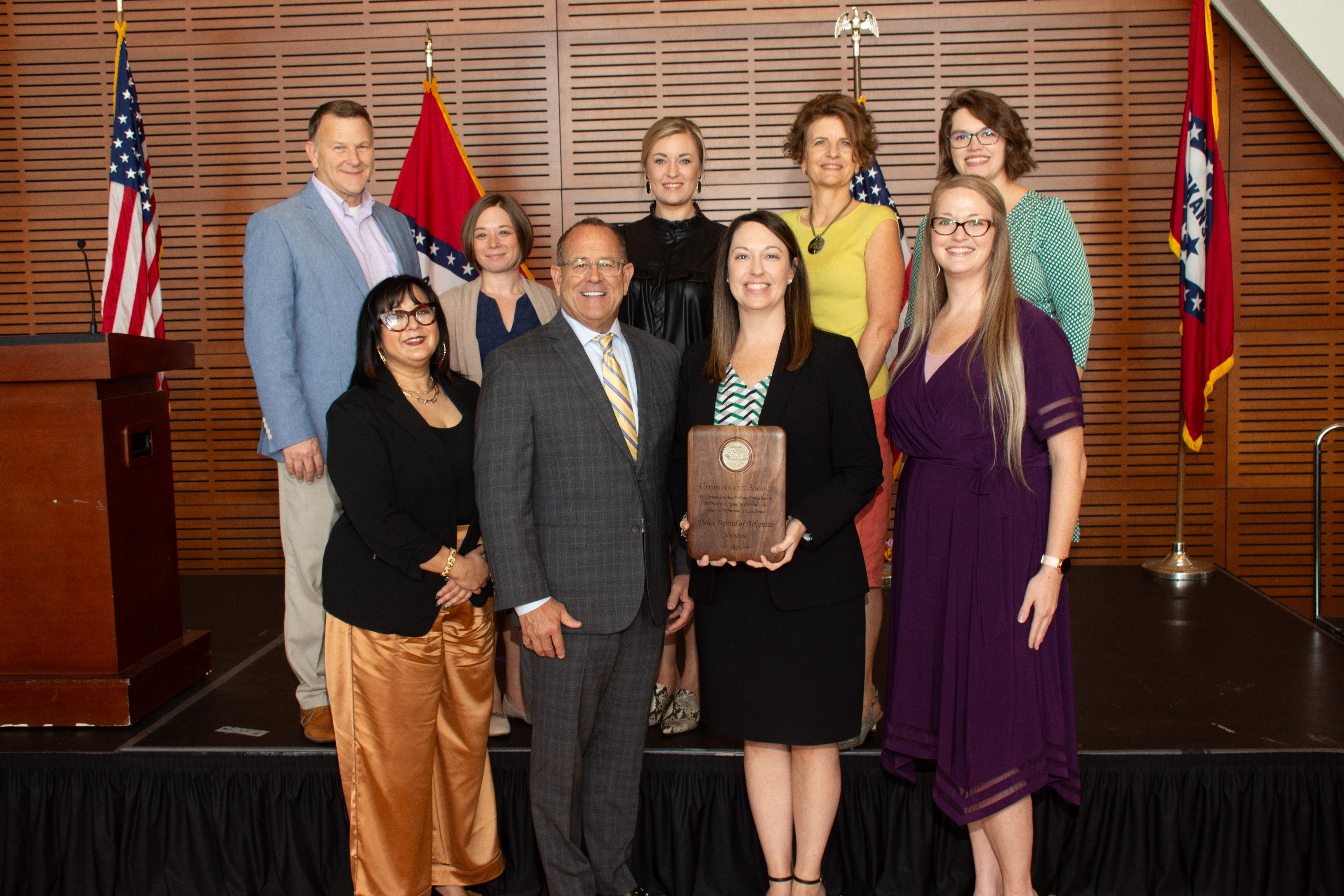 (Left: Jennifer Morales, VP of Human Resources, accepted the award on behalf of Delta Dental of Arkansas)


About Delta Dental of Arkansas
Delta Dental of Arkansas is the largest dental benefits provider in the state, helping more than 800,000 Arkansans keep their smiles healthy through commercial and Medicaid coverage. As a not-for-profit company, Delta Dental is committed to improving the oral health of Arkansans through the philanthropic efforts of its Foundation, which donated more than $3 million to support oral health education initiatives in the last three years. For more information, visit https://www.deltadentalar.com/
Note to Media: Photos available upon request.
Media Contact:
Claudia Utley
Public Relations & Social Media Strategist
(c) 501-442-6951
cutley@deltadentalar.com
www.deltadentalar.com