Delta Dental of Arkansas News
Delta Dental of Arkansas Only Company Perennially Honored Among Best Places to Work in Arkansas
Delta Dental of Arkansas Only Company Perennially Honored Among Best Places to Work in Arkansas
Only Delta Dental has won the award for 11 consecutive years since survey began in 2013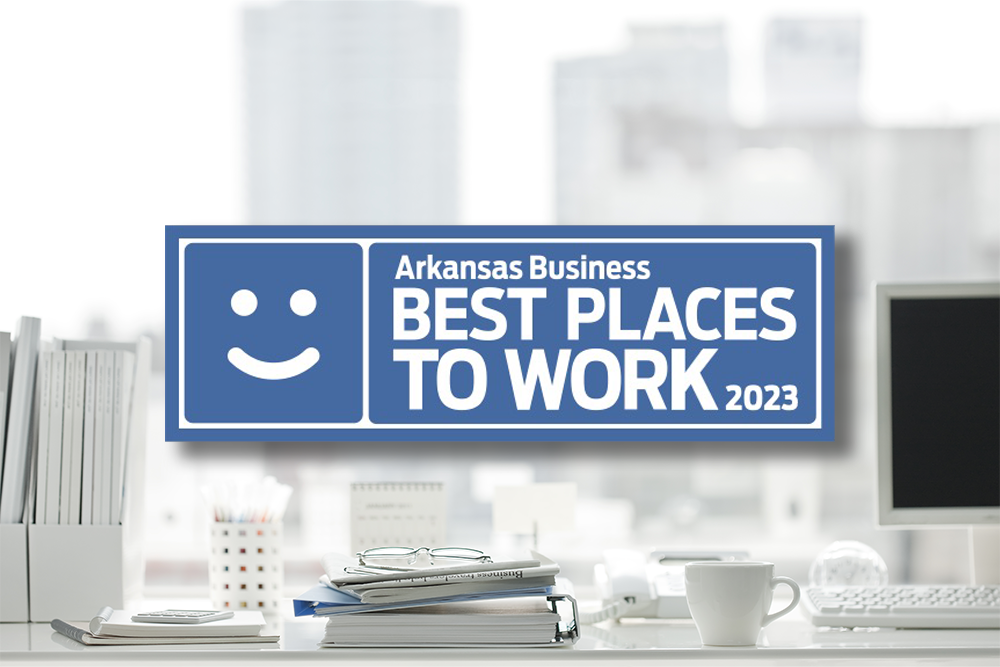 LITTLE ROCK, ARK—Delta Dental of Arkansas has emerged as the only company named each year among the Best Places to Work in Arkansas since the recognition program began in 2013. Its inclusion in the just-released 2023 survey conducted by Arkansas Business Publishing Group and Workforce Research Group marks Delta Dental's 11th consecutive award.
The largest provider of dental benefits in the state, Delta Dental of Arkansas is a purpose-driven company. It actively seeks to create a positive impact by aligning its actions, values and goals with the broader mission of championing healthy smiles for all Arkansans, starting with its 200+ staff members.
Delta Dental of Arkansas aims to provide a rewarding, joyful and inclusive place of employment. It invests heavily in the onboarding, ongoing training and professional development of its workforce. All employees, including those in non-supervisory or non-executive roles, are encouraged to participate in career-aligned programs, leadership education and internal advancement opportunities. Furthermore, Delta Dental provides competitive salaries and bonuses, excellent insurance and retirement benefits and above-average paid time to facilitate a healthy work/life balance. Last but not least, it hosts frequent Lunch & Learn opportunities, employee recognition events and generous celebrations of major holidays and company milestones—guaranteed to generate smiles all around.
"I am grateful for our incredible team of employees who have voted Delta Dental of Arkansas as one of the Best Places to Work for the 11th year in a row," said President and CEO Kristin Merlo. "As a company, we will continue to invest in our people, nurture their talents and champion their smiles because we firmly believe that when employees are happy, inspired and appreciated, they will achieve extraordinary things for our customers and members."
To be considered in the annual Best Places to Work in Arkansas survey, companies from across the state pay a fee to participate in an employee satisfaction survey about their work environment, workplace policies, career advancement options and more.
The complete list of the 2023 honorees includes 50 companies and can be viewed at https://bit.ly/3NTuq6g.
About Delta Dental of Arkansas
Delta Dental of Arkansas is the largest dental benefits provider in the state, helping more than 800,000 Arkansans keep their smiles healthy through commercial and Medicaid coverage. As a not-for-profit company, Delta Dental is committed to improving the oral health of Arkansans through the philanthropic efforts of its Foundation, which donated more than $3 million to support oral health education initiatives in the last three years. For more information, visit
https://www.deltadentalar.com/
.
###


Media Contact:
Claudia Utley
Public Relations & Social Media Strategist
(c) 501-442-6951
cutley@deltadentalar.com
www.deltadentalar.com